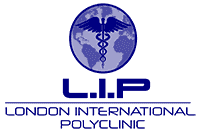 London International Polyclinic
Medical practice
Book an appointment online
Complete the following information
Place of consultation

London International Polyclinic

57-61 Newington Causeway, London , London SE1 6BD

2

Choose a speciality
Practice info
ABOUT
London International Polyclinic is an innovative concept in the private healthcare sector, that is designed to address the growing needs of a cosmopolitan and diverse city like London.


Our clinic has specialists from many various different countries who can clearly interact with patients in their own languages if required, thereby establishing a more empathetic connection and delivering a more focused, tailored care.


Our mission is:


– To put the patients at the heart of our attention and care.
-To guarantee them that they will receive the best possible experience and quality treatment available.Our specialists can dedicate the time, as well as possessing the ability to efficiently confer and share their expertise both within medical specialties and in multidisciplinary teams.
-To offer the most updated medical technology and facilities.
-To provide each patient with a unique, tailored treatment plan.Being compassionate doctors, we perfectly understand that having a disease or being concerned about symptoms can be highly stressful. It is our mission to help reduce this stress by ensuring our patients have access to a specialist quickly and information is delivered both swiftly and coherently, in the language of the patience choice.
Map and access
Contacts
Payment methods
Cash
Credit card
Debit card