Your practice made perfect
From attracting new patients to reducing no-shows,
Findoc helps you be the best doctor you can be.
Discover Findoc
£49.99

/month

all inclusive
with no fixed contract
Free onsite setup and listing
No hidden extra costs
No fixed contract, you can stop Findoc when you want
Why do doctors join Findoc?
If you're a private healthcare professional looking to grow your practice, you need to partner with Findoc.
There are so many ways in which being featured on Findoc can improve your practice.
That's why more and more doctors are joining Findoc:

Increase your rebookings
---
81% of patients who rebook in the same speciality choose the same practice. Findoc brings those patients to you for the first time. You have the chance to make them regular visitors.

Increase your online visibility
---
When potential patients are searching for doctors online, Findoc shows them the best ones for their needs. On the Findoc site, we make each practitioner a profile page, showing your credentials, experience and specialisms.

Fill your last-minute slots
---
Findoc shows potential patients your immediately available appointments, so they can book to see you as soon as possible. Make empty slots a thing of the past!

Give patients a new way to book 24/7
---
50% of appointment bookings on Findoc are made outside of office hours. With Findoc, you can give your patients the opportunity to book an appointment with you, online, whenever they wish.

Reduce your admin time and costs
---
Currently, 30% of doctors' appointments are booked online. The more appointments you fill online with Findoc, the less time you spend on the phone and arranging your calendar. Findoc does the hard work for you.

Reduce no-shows
---
Findoc sends patients an email reminder and a SMS reminder before their appointment, so they are less likely to forget about it. This greatly reduces costly no-shows, and gaps in your schedule. We are reducing appointment no-shows by up to 70%.
If you are serious about growing your private practice, you need to partner up with Findoc. Get in touch and join today.
Interested? Learn more today.
They trust us!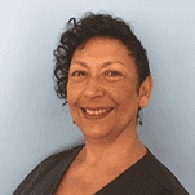 Mardi Jamieson
Clinic Director, and Osteopath
I was looking for a modern appointment diary with an easy to use online booking system for my clients. I have a four-room clinic and needed to be able to see the bookings in the rooms as my therapists work in different rooms, and a modern room to view diary was proving difficult to find. Findoc adjusted their diary specifically for me so I could see the bookings as I wanted. They also personally met with each of my 25 therapists, wrote an individual google business profile for them, and are running Google ads for us. I have received an amazing level of personal service with my contact Kevin very responsive to requests for additional functionality. I've found all the staff at Findoc enthusiastic, knowledgeable and keen to help.
5 500
Healthcare professionals
68 000
Appointments booked