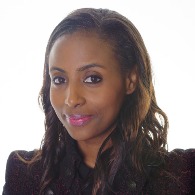 Elizabeth ABIMBOLA ADESUGBA
Book an appointment online
Complete the following information
1

Choose a place

Jovon Hearing

27 Wimpole Street, St. Marylebone, London,London W1G 8GN
Practitioner info
ABOUT
Dr Elizabeth Abimbola Adesugba BSc(Hons) AuD RHAD MSHAA
Qualified Doctor of Audiology


I was part of the first set of UK Audiology graduates at University College London (UCL). I trained at the Royal National Throat and Ear Hospital (RNTNE) for 4 years and proceeded to study for a further 2 years to obtain a clinical doctorate in Audiology from Nova Southeastern University Florida.


I have worked in a number of private and NHS audiology departments including the Cromwell Hospital, West Hertfordshire Hospitals NHS trusts over the years and founded my private audiology practice, Jovon Hearing Limited, in 2009.


I serve as an expert witness in audiology and lecture in Middlesex university teaching topics such as Anatomy and Physiology, Audiology and NHS Professions.


I live in Hertfordshire with my husband and 2 beautiful children. I love music and sing in a gospel choir on Sundays.

Video 1


Map and access
Jovon Hearing
London
W1G 8GN
27 Wimpole Street, St. Marylebone, London
TRANSPORTATION
Oxford Circus Underground Station
Contacts
Price list
Initial consultation (from £95)
£95.00
Follow-up appointment (from £85)
£85.00
Ear wax removal (microsuction/manual/irrigation)
£60.00
Tinnitus management
£175.00
Hearing aid fitting (from £700)
£700.00
Customized earplugs for musicians
£140.00
Noise protection earplugs (from £140)
£140.00
Initial balance assessment
£250.00
Vestibular rehabilitation
£90.00
Patient reviews: 3
Elisabeth was really welcoming, reassuring and nice. She took time to explain me things in details, which is quite pleasant. I highly recommend her. Plus, the consulting room is in central London.
July 23, 2018
Amelie Leconte, verified patient
Source: Findoc