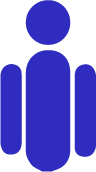 Central London Osteopathy and Sports Injury Clinic: Old Street
Medical practice
Book an appointment online
Complete the following information
Place of consultation

Central London Osteopathy and Sports Injury Clinic: Old Street

325-327 Old Street, London EC1 V9LE

2

Choose a speciality
Practice info
ABOUT
Central London Osteopathy and Sports Injury Clinic would like to welcome you to one of Central London's best established clinics of osteopaths, physiotherapists, acupuncturists, sports massage therapists, naturopaths, cranial osteopaths, and other therapists for the treatment of back pain, sciatica, sports injuries and most other conditions of joints, muscle and ligaments.


Our osteopathy clinic in Central London is the ideal choice for complementary health clinics in the City of London, serving everybody including office workers, manual workers, children, actors, musicians and Olympic Champions.


"Normal" people are treated just as well as elite athletes – the skills required to quickly bring a top athlete back from injury to tournament fitness are only a bonus when you treat people who have less demands on their bodies.

We have so many treatment choices, so most of our new clients will initially see one of our osteopaths or physiotherapists, who are skilled in making the correct diagnosis and treatment plan.


Your treatment could involve more than one practitioner to achieve optimal results – i.e. your osteopath might recommend one of our sports massage therapists to stabilise the muscle protection around the troubled area or your physiotherapists might recommend one of our acupuncturists or shiatsu practitioners when the problem involve more than just the structural elements.


Your treatment will be tailormade for you with all the experts in the same house - your physiotherapist might advice pilates or yoga so you can maintain your posture, and your osteopath might advice acupuncture by one of our acupuncturists to help speed up your structural recovery.

Our homeopaths might advise you to have applied kinesiology for further test of your body function, and our osteopaths and physiotherapists might advise you to have aromatherapy, which is great for stress and tension relief.

At the Central London Osteopathy and Sports Injury Clinics we give a complete health care in the City of London.
Although osteopaths are best known for treating neck & back problems osteopaths really see many of these – many other conditions present in our osteopathy clinics.
Map and access
Contacts
Payment methods
Cash
Credit card
Debit card